DAF Single-sided Polypropylene Display Film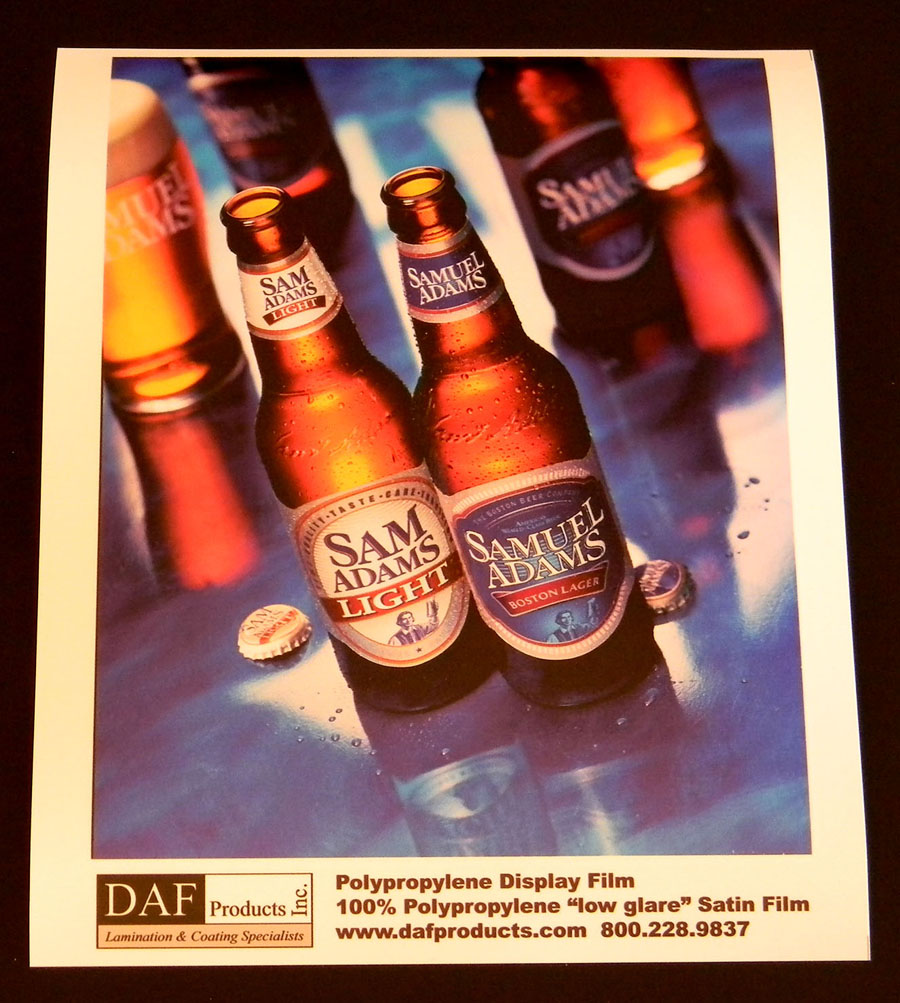 DAF Single-sided Polypropylene Display Film is a 6 mil, 100% polypropylene film. It has a satin finish, universal poster, and is designed for use in photo printing, promotional advertising, retail, trade shows, backlit, maps, posters, calendars, etc. DAF Single-sided Polypropylene Display Film is for use with Solvent, Eco-solvent, Latex, and UV printers.
Key Features and Benefits
White Polypropylene offering "low glare" Satin Finish.
Backside: White or Gray.
Fast dry times and excellent ink adhesion.
Water, Scratch, and Tear resistant.
Environmentally responsible: Offering the ability to recycle material subject to final application.
Compatibility:
Use with Eco-solvent, UVC, and Latex printers.
Specialized photo printing, posters, maps, calendars, window displays, promotional advertising, and retail.
Construction: 6 mil polypropylene film
Standard Widths: 54"
Finish: Satin
Put-Up: 164-foot rolls
Color: White
Part # and Standard Sizes (Each roll is suspended and individually boxed.)
RPPFILMS-54164 – Polypropylene Film 54" x 164'
High-quality photo printing for everything from trade shows to calendars. Order today!